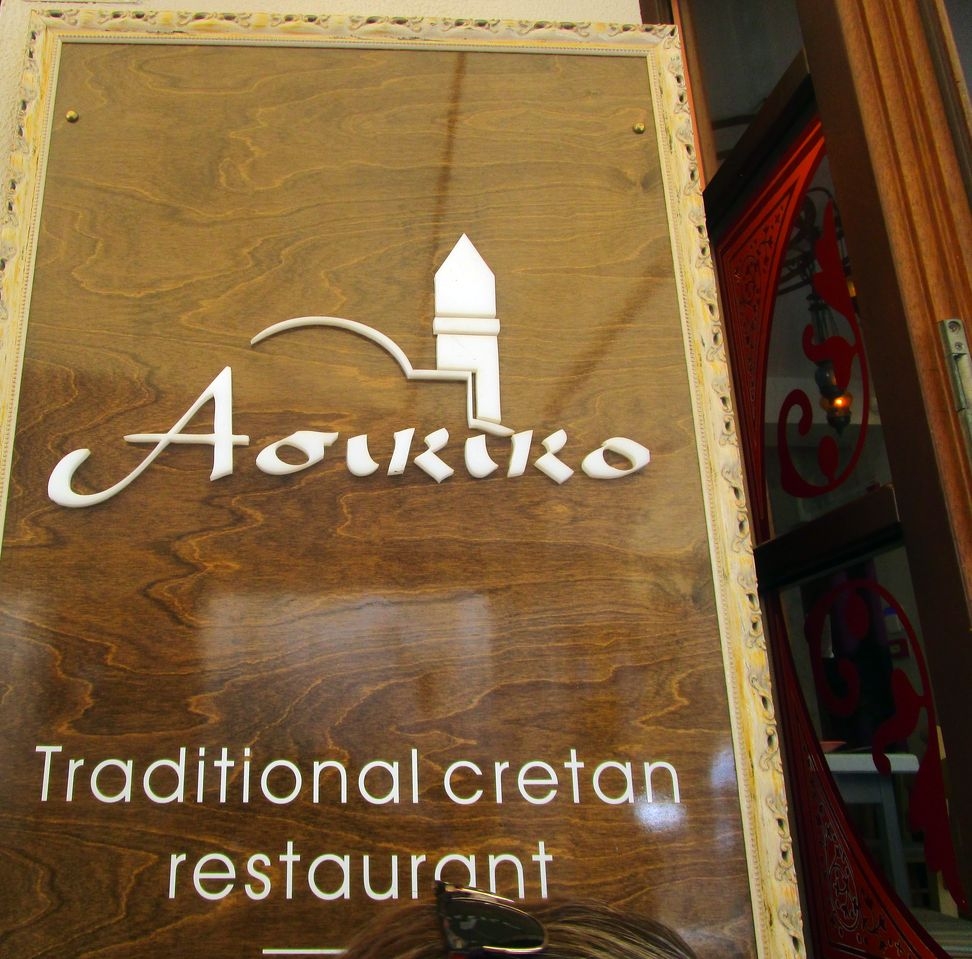 Yesterday in the old town of Rethymno.
Together with Giorgos Antonakis, the owner of the Yialos Wine Restaurant in Koumpes, a district west of the center.
Invited to the Asikiko, a traditional Mezedopolio.
In the middle of the old town opposite the Neratzes Mosque.
Neratzes Mosque
The largest mosque building that has been preserved, and which already shapes the cityscape from afar, is that of the Neratzes (after a Paşa Nerace) or Gazi Hussein Mosque with its slender 34.5 meter minaret and three domes. Today it serves the city as a public event building (Odeon).
A huge selection of appetizers, some with an oriental touch.
Sunday in Rethymno. All looking for a good tavern.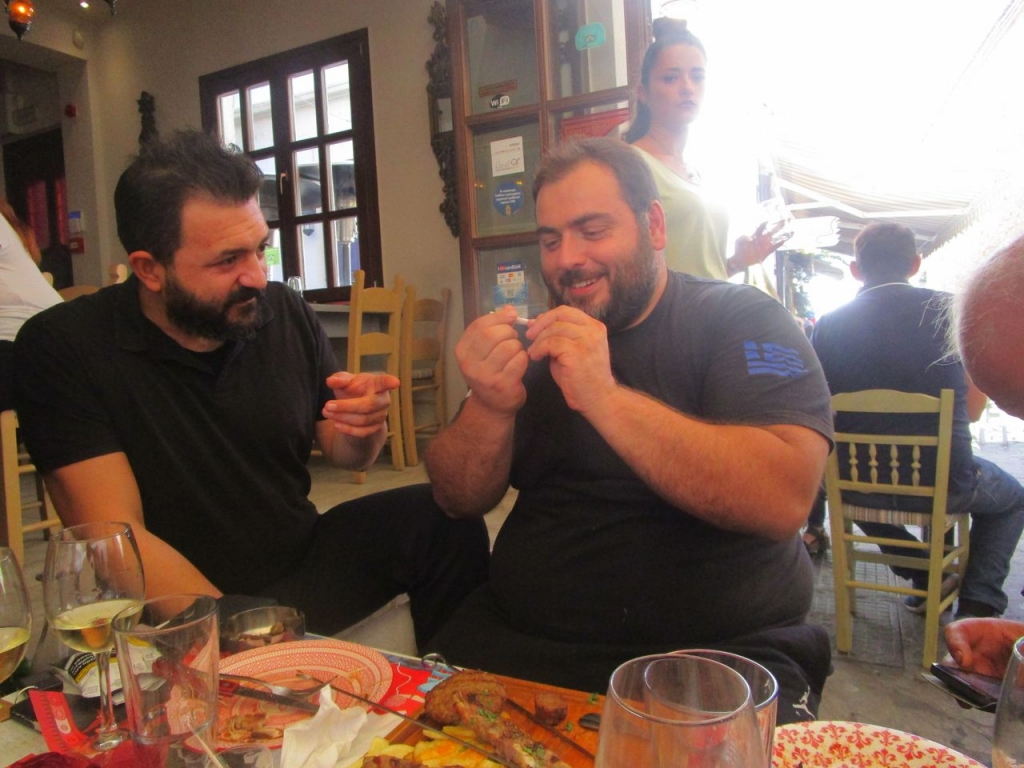 On the right Giorgos, one of the 50 best chefs in Greece. On the left the chef of Asikiko.